WABISABI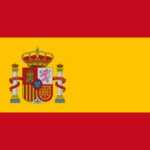 Wabisabi es un concepto japonés que contempla la belleza de la humilde simplicidad, el paso del tiempo y el deterioro.  La belleza de lo imperfecto.
La colección Wabisabi expresa por una parte armonía, equilibrio y aceptación y por otra parte, la belleza de lo degradado, las manchas, el óxido, los deshilachados y el paso del tiempo. Mediante el uso de una paleta de colores  verdes, marrones, grises y oxidados, inspirados en la naturaleza,el artista  crea unas obras minimalistas e intuitivas que representan su profundo respeto por la Naturaleza y su particular modo de ver la vida.
Wabisabi is a Japanese concept based on  the beauty of simplicity, ageing and imperfection.
Collection Wabisabi expreses harmony, equilibrium and aceptance  and in the other hand the beauty of  aged,  imperfections, oxides, stains. Usingn a natural colours pallete the Artist creates minimalistic and intuitive pieces that show his respect for Nature and his particular way of life.